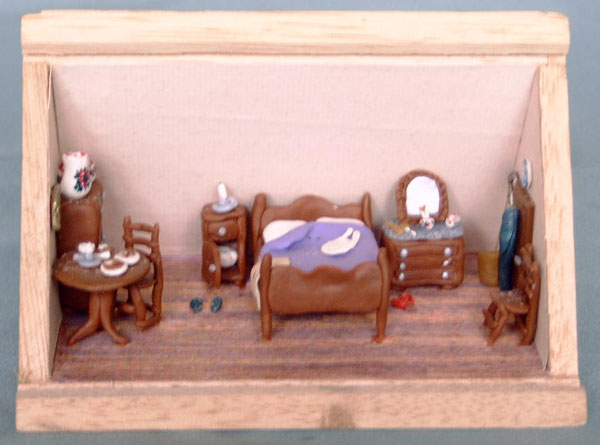 The bedroom.
I made this 1:48 scale fimo bedroom in a little tea box.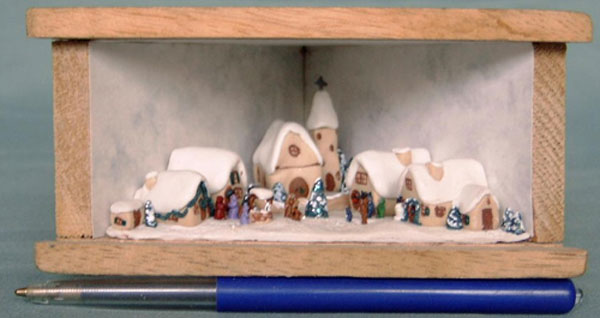 Christmas village.
This very small fimo village is also made in a little tea box.
You can compare the size of the box with the pen.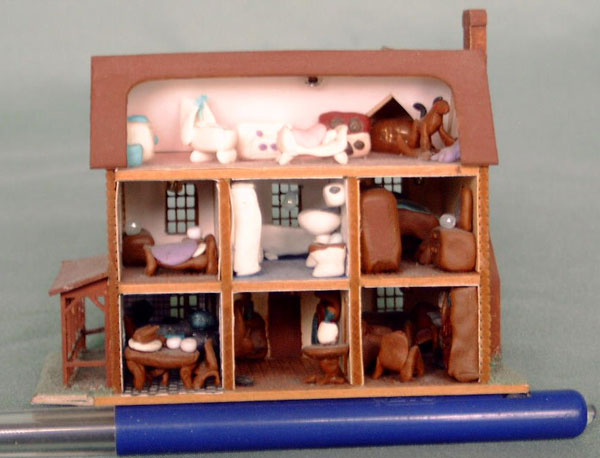 1:144 dollshouse decorated with fimo.

The Medieval Room
The idea for the medieval room came from the magazine Dolls House World.
They showed a roombox which I liked a lot. I decided to make it myself in a very small scale.
I made it in a little wooden teabox and all in it is made from fimo clay.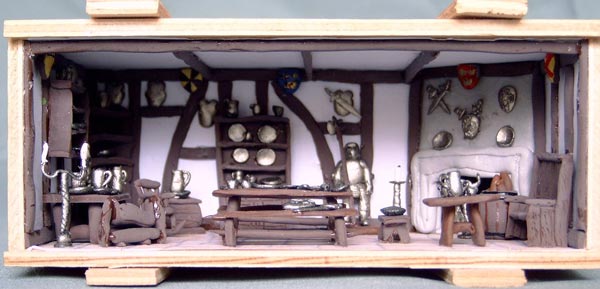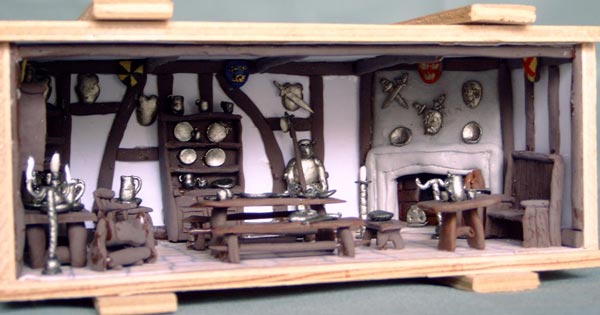 The weapon shields are painted fimo clay.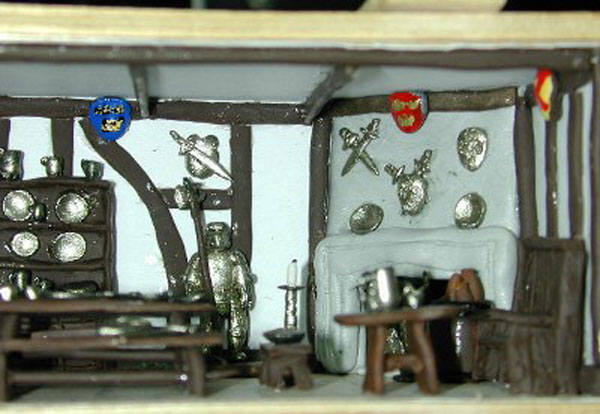 The metal looking items are also fimo, coloured with the special fimo powder.

Sara Ploos Cabinet
This is my 1:48 scale cabinet dollshouse.
It's a card model of a famous Dutch cabinet house.
The original cabinet is in the Frans Hals Museum in Haarlem, Netherlands.
I decorated the card model with miniatures mostly made out of fimo clay,
trying to make things look as much the same as in the original one.
I even painted the small "porcelain" tea-set,
vases etc with the same kind of decorations of the original.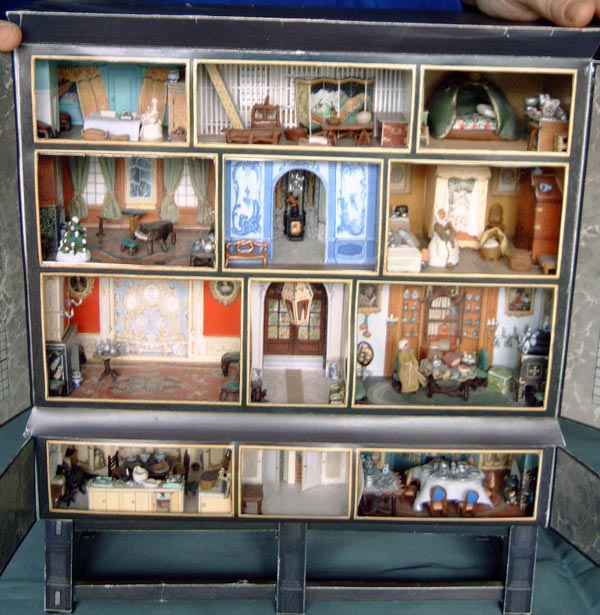 Total view of the little cabinet.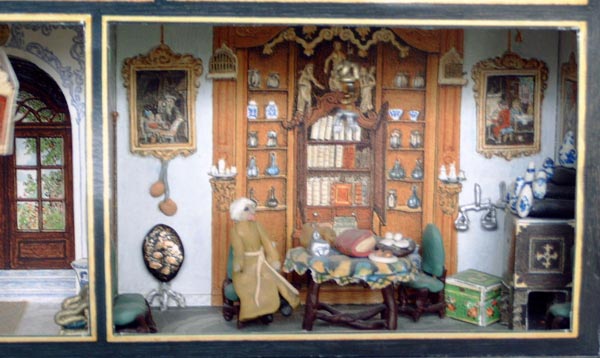 This room is called "the doctor's room".
The black-gold chinese table against the wall is also handpainted by myself.