The Time Team Project is based on my favorite TV series Time Team.
This is a series about an team of archeologists making their digs all over Britain
in a race against the clock.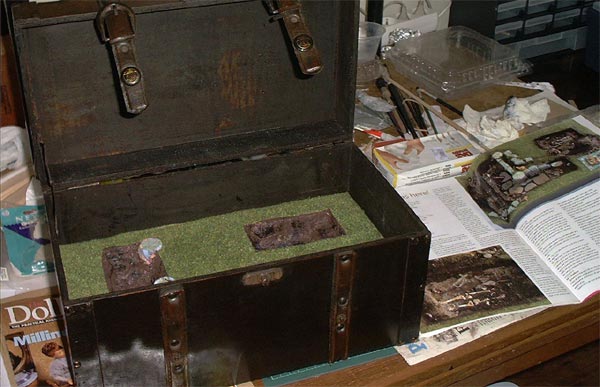 Here the project is still under construction.
The trenches are already digged.
But still a lot has to be done as it's still very empty.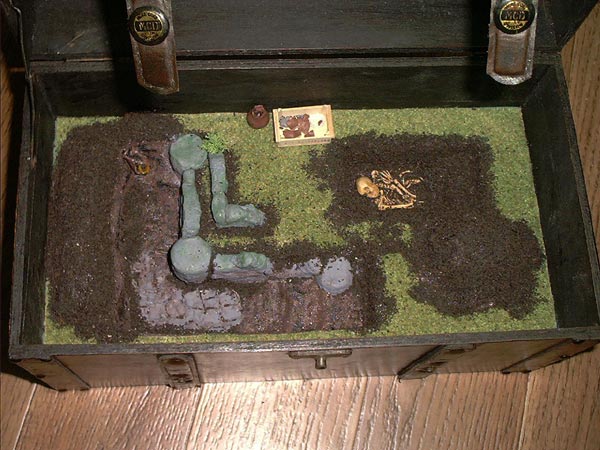 Now a lot more is already to be seen on the site.
A skeleton is found by the diggers
and some more artefacts are found.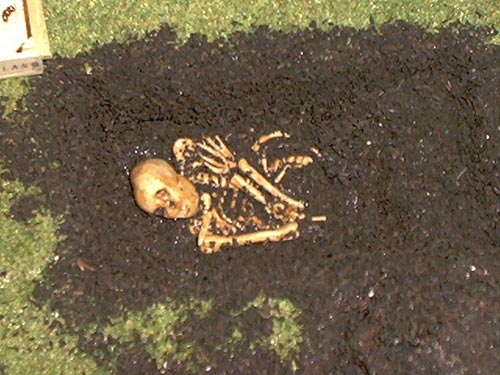 I made the skeleton from fimo clay
and used some paint to give it a dirty look as
it has been in the ground for centuries.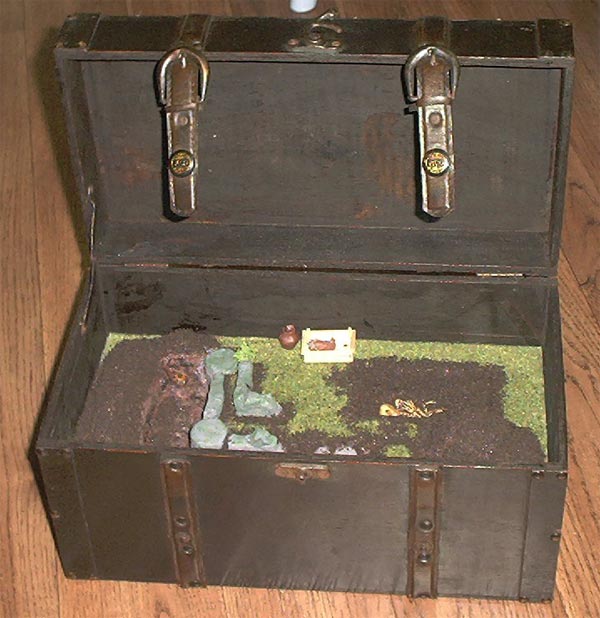 The parts of walls that are half in the ground
are made of a different kind of clay and painted as well.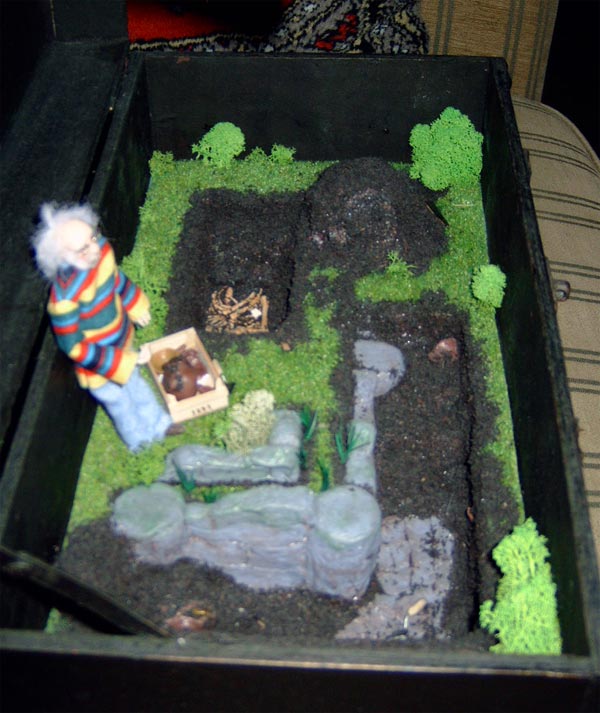 The finished version! Now some more artefacts are found.
A 1:12 scale version of the Time Team's
prof. Mick Ashton has arrived on the site as well now.
He also is made from fimo clay.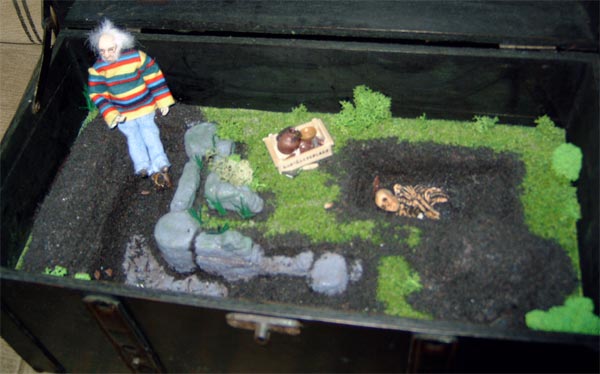 There still are a lot of artefacts in the ground
of this very small archeological site.
I think I should make some more diggers to it!